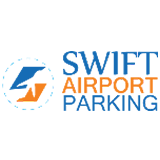 Meet and Greet
Secure
Park Mark Award
Languages spoken by car park staff

Open air car park with Meet and Greet service to/from Luton airport!
How it works? Meet and Greet / Departure Procedure You will be asked to contact Swift Airport Park at least 20 minutes before your arrival at the terminal. One of the car park's uniformed staff who will be wearing one of their identity cards will meet you at bay 11 in the short stay carpark; he will take your keys and give you a receipt. You will then be just a 4 minute walk from the airport check in desks. The car park will then move your vehicle to the secured car park which is manned 24hrs per day. This is just half a mile from the airport.
Coming Back / Arrival from your Journey On your return to the airport call the car park to the number provided on the booking voucher when you arrive in the baggage reclaim hall or when you have cleared passport control if you have no bags to collect. The car park will advise you when your car will be at the same point that you dropped it off bay 11 in the short stay car park. You will be met by a uniformed member of staff who will return your keys to you. Please ensure that you are happy with your vehicle before commencing your journey home.

4.0
Were the car park staff accommodating and friendly?
?

4.6
Was the car park or drop-off location easy to reach?
?

4.0
Was the transfer service well-timed and generally pleasant?
?

4.6
Was your vehicle in the same condition as you had left it?
?

3.9
Was it straightforward dropping off your vehicle and retrieving it upon your return?
?
Vitalij
Monday, March 19, 2018
MARIAN -IULIAN
Monday, March 19, 2018
daniel
Thursday, March 15, 2018
Alonas
Wednesday, March 14, 2018
Mariann
Monday, March 12, 2018
Ferenc
Wednesday, March 7, 2018
Andrei
Monday, March 5, 2018
Alfredas
Monday, March 5, 2018
constantin
Saturday, March 3, 2018
Verry dissapointed. I received my car after 2 hours. The staff was unfriendly and i still dobt know what hsppend with my car in this 2 hours. They told us that the problem was the winter weather... i dont think it is possible to make 2 milles in 2 hours. The car should be there at the hour i was told them i will arrive!!!!
Read More
Tomasz
Wednesday, February 28, 2018
Swift Airport Parking Luton