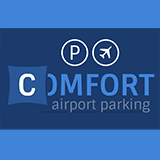 Meet and Greet
Toilet
Secure
Undercover
Flat Battery Jump Start
Free Transfers
Waiting Room
CCTV
24 Hour
Languages spoken by car park staff

This car park
specializes in Meet & Greet Parking
: you can conveniently
drop off and collect your car at the Airport
The car park is
safe, reliable and is under 24/7 CCTV surveillance.
How the Meet & Greet Service works:
Please drive directly to the Airport, where a member of staff will accept your car and drive it straight to the car park. On your return your car will be waiting for you at the arrivals terminal and you will be able to start your journey home straight away.

2.8
Was the transfer service well-timed and generally pleasant?
?

3.3
Were the car park staff accommodating and friendly?
?

3.6
Was your vehicle in the same condition as you had left it?
?

3.2
Was it straightforward dropping off your vehicle and retrieving it upon your return?
?

3.5
Was the car park or drop-off location easy to reach?
?
John
Wednesday, January 3, 2018
The parking lot was closed for 2 weeks, and I was never notified, so I had to park myself at the airport. . I paid €80 to ParkVia weeks ahead of time, and asked for a refund but still haven't gotten it. I had to pay another €180 for the parking at Frankfurt. ParkVia has ignored my emails and stolen my money. Total fail.
Read More
Ramiro
Tuesday, November 28, 2017
Cancelled 11 hours prior and took our money! Thieves!! Had the nerve to keep calling and said call when get to airport and pay cash. Non-refundable 24 hrs prior! Robbers!!
Read More
Theresa
Monday, November 27, 2017
HORRIBLE! The company never showed up, never answered their phone after over an hour of calling. I even contacted ParkVia customer service and they couldn't get a hold of Comfort Parking. We ended up paying to park in the terminal at double the cost. Wish I could give them a zero. DO NOT USE COMFORT PARKING SERVICE!!!
Read More
Elisabeth
Monday, September 25, 2017
Shuttle und Dienstleistungen nicht zutreffend, Frage muss aber dummerweise unbedingt beantwortet werden. Valet-Parking FRA Terminal 2, es kommen ggf. noch Gebühren für Kurzzeitparken zur Abgabe/Rücknahme des Fz hinzu. Man sollte Kleingeld dabei haben. Ansonsten voll ok, guter Service.
Read More
Carolyn
Tuesday, September 5, 2017
We will definitely use them again. A bit nerve wracking the first time around because we weren't sure where exactly to park. But they found us - so it wasn't really an issue.
Read More
Rade
Tuesday, August 22, 2017
India
Monday, August 21, 2017
Ilia
Monday, August 14, 2017
We used wallet-service. Pick-up and drop-off were absolutely on time. I can recommend this company.
Read More
HARIKRISHNA
Saturday, August 12, 2017
Matt
Saturday, July 29, 2017
The car came back with an extra 80km on the clock
Read More
Comfort Parking Frankfurt Airport