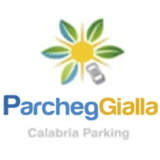 NEW car park! Located only few minutes away from the airport, ParchegGialla offers open air spaces and free shuttle bus to/from the airport! Book now and paid at the car park!
The shuttle bus runs on demand! Please note that the car park is open everyday from 06:00 to 23:00. and you will be kindly asked to leave your car keys at the car park, for security reasons.

5.0
Were the car park staff accommodating and friendly?
?

4.4
Was the car park or drop-off location easy to reach?
?

5.0
Was the transfer service well-timed and generally pleasant?
?

4.8
Was your vehicle in the same condition as you had left it?
?

5.0
Was it straightforward dropping off your vehicle and retrieving it upon your return?
?
vittoria
Tuesday, May 22, 2018
Giovanni
Tuesday, May 8, 2018
Giuseppe
Thursday, May 3, 2018
Ottima cordialità del personale, puntualità e velocità degli spostamenti sono ottimi. La consiglierei a chiunque.
Read More
AGOSTINO
Thursday, May 3, 2018
Vincenzo
Sunday, April 22, 2018
Mario
Wednesday, December 6, 2017
Prezzo qualità conveniente. Lo consiglio.
Read More
giovanni
Monday, November 20, 2017
Ho usufruito per la prima volta la comodità del parcheggio, devo dire che mi sono trovato benissimo. Consiglio
Read More
Pasquale
Monday, November 6, 2017
Eccellente servizio. Cortesia e qualità dello staff ineccepibili. Complimenti.
Read More
Davide
Friday, October 27, 2017
Segnalare meglio come arrivare al parcheggio
Read More
ParchegGialla - Pay at the Car Park