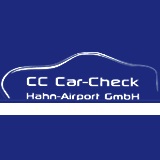 Disabled Parking
Well Lit
Secure
Insured Car Park
Undercover
Languages spoken by car park staff

Cheap, secure and covered Frankfurt Hahn airport parking
with CC Car Check Undercover Hahn. Only 700 m from the terminal. No transfer necessary.
No Shuttle service necessary as the car park is located only 700 metres from the terminal building and can be reached comfortably on foot within 10 minutes. Please note the following, should you wish to park your vehicle outside our opening hours: On the day of your departure, please drive directly to the car park in Lautzenhausen and park your car in front or behind buildings 51 or 53. Please put the booking confirmation clearly visible behind the wind shield. Please bring an envelope and write your name, number plate and a four-digit pincode of your choosing onto the envelope and place your car key inside. Please put the envelope into the safe, which is located on the right hand side of the entrance to building 51. On the day of your return you will find a number, which will be between 1 and 30 behind the wind shield of your car. Behind Building 53 you will also find 30 Mini-Safes on the wall. Please go to the safe which corresponds with the number that you have found behind your wind shield. Enter your four-digit pin code and retrieve your car key. You can now leave the car park and start your journey home. Whilst you are away your car will be parked securely on the CC Car Check car park which is regularly patrolled by the staff. The car park has liability insurance in line with the legal requirements. Please note: Customers are required to leave their car keys, as it might be necessary to move the vehicle to another site, which is located approx 1,3 km from the primary car park. On your return, your car will be waiting for you where you originally dropped it off.


4.0
Were the car park staff accommodating and friendly?
?

3.5
Was the car park or drop-off location easy to reach?
?

3.1
Was the transfer service well-timed and generally pleasant?
?

4.3
Was your vehicle in the same condition as you had left it?
?

4.1
Was it straightforward dropping off your vehicle and retrieving it upon your return?
?
Liliane
Friday, May 18, 2018
Antonio
Thursday, May 17, 2018
Pedone
Wednesday, May 16, 2018
francis
Tuesday, May 15, 2018
philippe
Tuesday, May 15, 2018
Dominique
Tuesday, May 8, 2018
Arrivé sur place le bureau était fermé et rien en français pour information en cas de fermeture !! On a du se rabatre sur un autre parking en urgence, sinon on manquait notre avion. Résultat nous avons eu 79 € de parking en tout pour 6 jours !!!! Sans geste de votre part, je ne pense pas renouveler une réservation de vos parkings via internet !!
Read More
JEAN LUC
Monday, May 7, 2018
iulian
Monday, May 7, 2018
Jenaya
Thursday, May 3, 2018
All in all a good service. Staff person was pleasant and explained the procedures for parking. Lot was a bit of a walk with luggage late at night, but would use the service again without a thought.
Read More
Zoltán
Wednesday, May 2, 2018
CC Car Check Undercover Hahn