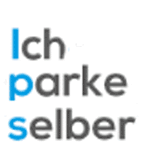 Child Seats
Insured Car Park
Vehicle Condition Check
Keep your Car Keys
Free Transfers
Deposit Safe
No Pre-Payment
24 Hour
Well Lit
Languages spoken by car park staff

YOU WILL BE KEEPING YOUR CAR KEYS! The
free shuttle service
will take you to the airport without delay!
HOW IT WORKS:
Shuttle Transfer::
On the day of your departure please make your way to the car park and park your car. You can rest assured that your vehicle won't be moved whilst you are away, as you will be keeping your car keys!
On your return please call the car park when you have collected your luggage. The shuttle bus will then pick you up from the airport and take you back to your car.

4.4
Were the car park staff accommodating and friendly?
?

3.9
Was the car park or drop-off location easy to reach?
?

4.3
Was the transfer service well-timed and generally pleasant?
?

4.6
Was your vehicle in the same condition as you had left it?
?

4.4
Was it straightforward dropping off your vehicle and retrieving it upon your return?
?
Andreas
Wednesday, June 20, 2018
Thorsten
Wednesday, June 20, 2018
Ingrid
Monday, June 18, 2018
Anolde
Saturday, June 16, 2018
Yvonne
Thursday, June 14, 2018
Günter
Wednesday, June 13, 2018
Claudia
Tuesday, June 12, 2018
Jana
Tuesday, June 12, 2018
Gültekin
Monday, June 11, 2018
Stephanie
Friday, June 8, 2018
Werden diesen Parkplatz wieder buchen.
Read More
IPS Parking Düsseldorf open-air