[image credit to Matt Davenport on Flickr]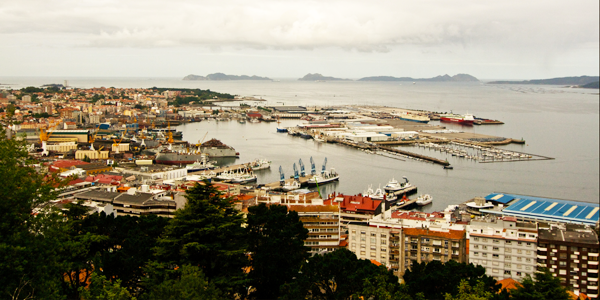 Vigo port is the biggest fishing port in the world and is one of the busiest in transportation. Located in the north-west corner of the Iberian Peninsula nestled between the Atlantic Ocean and the city of Vigo, the Port of Vigo is considered to be one of the principal European ports for commercial traffic.
Vigo is the base for the big fishing companies which have prominent presence in several countries. The cruise terminal is located at the Puerto De Transatlanticos, from where you have everything within walking distance.