image credit to Paul Beskow on Flickr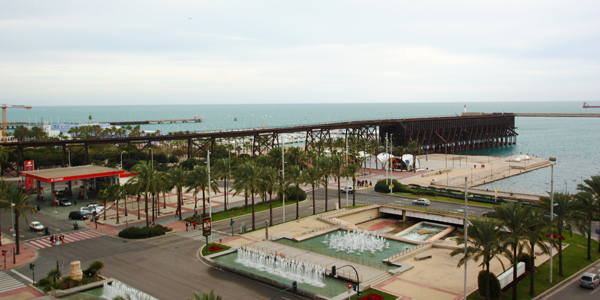 The Port of Almeria is situated in the Gulf of Almeria, on the Andalucian coast and bathed by the waters of the Mediterranean.
The Port of Almeria is used as a port of call by cruise companies operating throughout the Mediterranean, as well as ships to Melilla, Algeria and Marrocco. It also has a leisure port where private pleasure boats can be moored, a quay for fishing boats and a loading dock which is currently being extended.