Free Transfers
Meet Greet service
Secure parking
Available 24 hours
We know how difficult it is to park at the port of Almeria. With this in mind ParkCloud makes Almeria Port Parking easier by offering a low cost car park with shuttle transfers.
Are you looking for a secure car park where your car will be kept safeguarded throughout its stay? On our website you will find all the information about Almeria port parking and the individual car parks we offer as well as being able to obtain an instant, no obligation, quote.
Obtaining a quote for Almeria port parking is easy, just enter the dates and times you require the car park and the availability and prices will appear automatically. Then, if you are happy with the price, simply click on 'BOOK' and complete the booking form.
If you have any questions please contact our customer service staff who will be happy to assist you with your Almeria port parking.
image credit to Paul Beskow on Flickr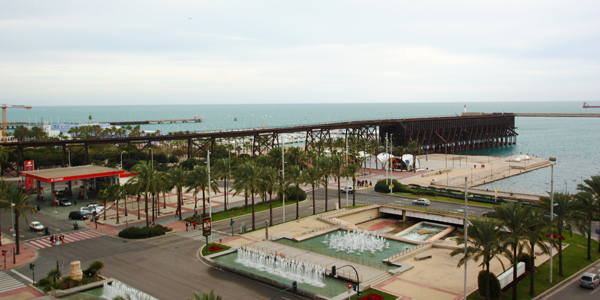 The Port of Almeria is situated in the Gulf of Almeria, on the Andalucian coast and bathed by the waters of the Mediterranean.
The Port of Almeria is used as a port of call by cruise companies operating throughout the Mediterranean, as well as ships to Melilla, Algeria and Marrocco. It also has a leisure port where private pleasure boats can be moored, a quay for fishing boats and a loading dock which is currently being extended.