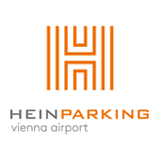 Well Lit
Individual Transfers
Languages spoken by car park staff

Book the well-lit and fenced in hotel car park including shuttle transfer which is available 24/7. Transport to the airport for up to 4 people is included. A surcharge of €20 applies for 5 - 8 people. Our tip: Drop off your fellow passengers and luggage at the airport first. Bulky luggage can be transported for an extra charge, please select this on the booking form.
Please note that the hotel reception is manned from 06.00h to 22.00h (Mon-Sat) and 07:00h to 22:00h (Sun; bank holidays)

If you arrive after 22:00h, please ring the hotel on the above number to arrange your transfer.
Please report to reception 10 Minutes prior to the time that you booked the shuttle transfer for. There might be a surcharge if you are late.

4.2
Were the car park staff accommodating and friendly?
?

4.8
Was the car park or drop-off location easy to reach?
?

5.0
Was the transfer service well-timed and generally pleasant?
?

4.8
Was your vehicle in the same condition as you had left it?
?

4.8
Was it straightforward dropping off your vehicle and retrieving it upon your return?
?
ANJA
Thursday, May 10, 2018
Konrad
Thursday, May 3, 2018
Zoltán
Friday, April 6, 2018
Andrea
Thursday, April 5, 2018
Ivana
Wednesday, April 4, 2018
Marta
Tuesday, February 6, 2018
Není co vytknout, naprostá spokojenost. Parkovali jsme zde už poněkolikáté.
Read More
Mgr. Martina
Friday, January 5, 2018
Skvelí a ústretoví personál určite služby parkoviska využijeme aj nabudúce.
Read More
David
Thursday, January 4, 2018
Taxi used during transfer was not big enough for the bags.
Read More
Frank
Friday, December 1, 2017
No mention when booking that the car park was about 1km from the hotel. I had already gone to the hotel and taken my (heavy ) bags from the car by then. So, I took the car to the park and walked back to the hotel to get the transfer taxi. Taxi was stopped by police for speeding and we were transferred to another taxi. No light on the entry to the car park where i had to put a code in. Could not see the code plate. Will not use this location again BUT will use Park Via - as we have been satisfied so far.
Read More
zdenko
Tuesday, November 7, 2017
Boutiquehotel hein Airport Parking Vienna