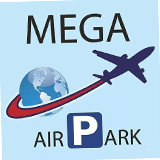 Shuttle bus
Perimeter Fence
Languages spoken by car park staff

Asphalted and fenced
car park open 24 hours every day with
Shuttle Bus Service
to Thessaloniki Airport.
How to use the service:
Shuttle bus service Drive directly to the car park and drop off your vehicle. Car park staff will drive you to your departure terminal. On your return, car park staff will pick you up at the airport and drive you to the car park.

5.0
Were the car park staff accommodating and friendly?
?

4.5
Was the car park or drop-off location easy to reach?
?

5.0
Was the transfer service well-timed and generally pleasant?
?

5.0
Was your vehicle in the same condition as you had left it?
?

5.0
Was it straightforward dropping off your vehicle and retrieving it upon your return?
?
Ivan
Sunday, May 27, 2018
MIROSLAV
Wednesday, May 23, 2018
I think it's the BEST VALUE parking service in the area!!!
Read More
Άγγελος
Tuesday, October 17, 2017
Ολα τελεια! Θα τα ξαναπούμε! Ευχαριστω!
Read More
Stefan
Monday, September 4, 2017
Dimitar
Thursday, August 10, 2017
Thomas
Thursday, August 10, 2017
Predrag
Wednesday, August 2, 2017
Perfect service, fast precise. On departure even washed the car. Highly recommended
Read More
Anton
Thursday, July 27, 2017
Very polite boys working there,easy communication,fast transfer.
Read More
Michael
Friday, June 23, 2017
Antonios
Sunday, March 5, 2017
Mega Air Park Shuttle Bus Thessaloniki