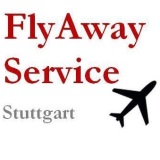 Free Transfers
Child Seats
Undercover
Concreted
Perimeter Fence
Well Lit
Languages spoken by car park staff

Park your car safely, conveniently and close to Stuttgart airport with
FlyAwayService Stuttgart
. The underground multi-storey in Stuttgart Degerloch offers convenient and secure parking spaces. The free shuttle transfer takes you directly to your departure terminal.
How it works:
On the day of your departure please drive straight to the car park. Please ring the car park 15 minutes before your arrival to order the shuttle transfer. Please park on the marked open-air parking spaces and unload all luggage and passengers. Please drive into the multi-storey car park (only the driver). Between the hours of 7:00 am and 20:00 pm please ring the bell at reception, any other time please proceed straight through the open barrier and park on Level 7, 8 or 9 on the spaces that are marked FlyAwayService Stuttgart. Find your fellow travellers and wait for the driver.
Please note: There is no mobile reception in the multi-storey car park, so please ring the driver before entering and speak to the driver personally.

4.2
Were the car park staff accommodating and friendly?
?

3.7
Was the car park or drop-off location easy to reach?
?

4.2
Was the transfer service well-timed and generally pleasant?
?

4.7
Was your vehicle in the same condition as you had left it?
?

4.5
Was it straightforward dropping off your vehicle and retrieving it upon your return?
?
Wolfgang
Wednesday, May 23, 2018
DIDIER
Sunday, May 13, 2018
Morand
Sunday, May 6, 2018
Si on se rend compte s'être trompé sur la réservation, impossible de rectifier sur le site, donc supplément de 10 € car 2 passagers au lieu d'un. alors que la gratuité va jusqu'à 4. Réponse très tardive, ( après check-in) après demande rectificative parallèle par mail
Read More
Angel
Saturday, April 14, 2018
T he services was ok but they don't speak any single word of English or French or Spanish.
Read More
Anton
Thursday, April 5, 2018
Vorgang bei Einfahrt war irritierend: Fahrer war schlecht erreichbar, weil ständig belegt, dann konnte er meine Reservierung zunächst nicht finden Rückfahrt/Ausfahrt: optimal
Read More
Cristian Alexandru
Thursday, April 5, 2018
The taxi driver needs to learn how to speak in english or french.
Read More
Isa
Tuesday, April 3, 2018
Patrick
Sunday, March 18, 2018
Philippe
Monday, March 12, 2018
AICHA
Thursday, March 1, 2018
Très bon service. J'ai apprécié
Read More
FlyAway Service Stuttgart Airport