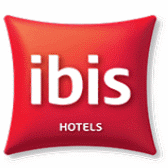 Indoor Storage
Disabled Parking
Undercover
Free Transfers
Gated Entry
Keep your Car Keys
Height Restriction
24 Hour
Languages spoken by car park staff

Indoor
car park with
Return Shuttle Bus Service
. There are also parking spaces for disabled people on site.
Arrival:
The hotel organizes your transport within 20 minutes from your indicated time of arrival. Failure to arrive on time means you may have a long wait.
Return:
After ringing reception will send a driver to meet you at the airport.
* Waiting time varies (between 5 and 30 minutes) depending on how busy the hotel is.

4.7
Were the car park staff accommodating and friendly?
?

4.8
Was the car park or drop-off location easy to reach?
?

4.7
Was the transfer service well-timed and generally pleasant?
?

4.8
Was your vehicle in the same condition as you had left it?
?

4.7
Was it straightforward dropping off your vehicle and retrieving it upon your return?
?
Simos
Saturday, May 19, 2018
Aleksandar
Wednesday, May 16, 2018
Камен
Saturday, May 12, 2018
Gwyn
Thursday, May 10, 2018
Дечо
Wednesday, May 9, 2018
Денко
Saturday, May 5, 2018
Radostin
Saturday, May 5, 2018
SREDOJE
Wednesday, May 2, 2018
Gianni
Wednesday, May 2, 2018
Georgi
Sunday, April 29, 2018
IBIS Hotel Indoor Sofia Airport