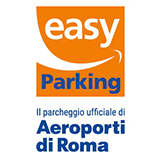 Languages spoken by car park staff

Official airport's car park!
Choose the security to book for the official car park: more than 1600 undercover spaces available! The car park is divided in 6 areas and the customer service is available 24/7/365!
The car park is just some minutes away from the terminal and offers a free shuttle bus! NOTE: The shuttle bus leaves every 8 minutes. Every easy Parking booking includes an exclusive 10% discount in participating airport bars and restaurants. From 01:00am to 05:00am the shuttle bus service will be available only calling on the intercom that is available in each stop. The 10% discount offer will not be available at Antica Focacceria San Francesco (area imbarchi D) e Farinella, Ajisen Ramen e Beercode (area imbarchi E)

4.1
Were the car park staff accommodating and friendly?
?

4.1
Was the car park or drop-off location easy to reach?
?

4.4
Was the transfer service well-timed and generally pleasant?
?

4.5
Was your vehicle in the same condition as you had left it?
?

3.7
Was it straightforward dropping off your vehicle and retrieving it upon your return?
?
Giacomo
Monday, June 11, 2018
MALERBA
Tuesday, June 5, 2018
cordialità, ma poco precise le indicazioni sul sito.
Read More
Helmuth
Monday, June 4, 2018
Paola
Sunday, June 3, 2018
Pasquale
Wednesday, May 30, 2018
Antonio
Tuesday, May 29, 2018
Per uscire dal parcheggio mi sono dovuto fermare 3 volte : una per pagare e la macchina non funzionava, una per pagare ed infine all'atto di inserire il cartellino con il contrassegno digitale dell'avvenuto pagamento il lettore aveva difficoltà a leggerlo . Credo che su questo aspetto vi siano margini9 di miglioramento
Read More
Gaetano
Tuesday, May 22, 2018
Parcheggio coperto bene collegato con shuttle, comodo il pagamento sul posto, presenza di servizi igienici consiglio prenotazione online, si risparmia
Read More
Mauro
Saturday, May 12, 2018
maurizio
Wednesday, May 2, 2018
tutto super negativo - non sono riuscito a trovare il parcheggio - nessuna indicazione (da nessuna parte) - impossibile trovarlo - ho pagato due volte il parcheggio!!!!!!!!!!!!
Read More
Mauro
Tuesday, May 1, 2018
Aeroporti di Roma - Long Stay - Undercover 1-2 - Shuttle Bus