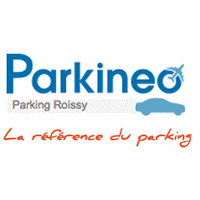 CCTV
Indoor Storage
Shuttle bus
Languages spoken by car park staff

Undercover car park
. Open 24/7 with
free shuttle bus
at your disposal!
HOW DOES THE SERVICE WORK?
Upon arrival at the car park, please go to the entrance with your booking voucher. A car check will be made, then your luggage will be loaded into the shuttle bus which will be waiting to transfer you to the Departure Terminal.
On your return, once you have retrieved your luggage, please contact the number provided in your booking voucher and confirm your arrival, and the shuttle bus will then come and pick you up at the Terminal exit to drive you back to your vehicle.

5.0
Were the car park staff accommodating and friendly?
?

5.0
Was the car park or drop-off location easy to reach?
?

5.0
Was the transfer service well-timed and generally pleasant?
?

5.0
Was your vehicle in the same condition as you had left it?
?

5.0
Was it straightforward dropping off your vehicle and retrieving it upon your return?
?
JEAN LUC
Tuesday, March 27, 2018
Godfried
Tuesday, January 9, 2018
Advertising Indoor parking, car was parked outside. Wiper damaged. Very unfriendly people. Dirty cars used for shuttle service.
Read More
Verse
Wednesday, September 6, 2017
I was very disappointed and disgusted. I left my car newly washed, I paid for a covered parking but my car was parked outside. I waited for about 15 minutes at the airport. Plus people at the front desk can't speak english. very bad
Read More
JEAN LUC
Friday, July 21, 2017
Ahmet
Thursday, June 1, 2017
I am very happy with the service. Checking in, and transfer to airport was quick, and without any problems. Likewise, after my phone call, within a few minutes they have arrived to pick me up from the terminal. No hesitation to re-use their services and happy to recommend my friends.
Read More
charles
Friday, February 24, 2017
Linos
Friday, January 20, 2017
Tout s'est passé comme prévu et je n'ai aucune critique à faire. Quand j'ai déposé la voiture une navette m'a amené à l'aéroport et quand je suis rentré, 15 minutes après mon appel la navette est venue est chercher à l'aéroport. Mon seul doute est que ma voiture était gardée (comme mentionné dans le site) dans un parking fermé, vu que je l'ai laissée à l'opérateur à l'extérieur et je l'ai récuperée aussi à l'exterieur et je sais qu'elle était à cet emplacement depuis longtemps. Ceci-dit, elle n'avait aucun problème.
Read More
michel
Monday, January 2, 2017
Olivier
Monday, November 7, 2016
Très bon services, pas d'attente le service est rapide, la voiture est prête au retour Se trouve à 10 minutes de l'aéroport Bon rapport qualité prix 
Read More
Bogdan
Tuesday, October 11, 2016
Parkineo Undercover Shuttle Bus Roissy Airport