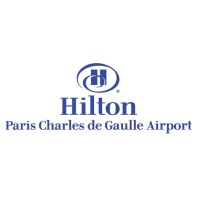 Well Lit
Height Restriction
24 Hour
Free Transfers
Shuttle bus
CCTV
Charles de Gaulle Airport Paris Hilton Hotel offers underground parking with 24 hour surveillance, located at the airport itself and only 5 minutes away from the airport terminals. A free shuttle service carries out transfers to Terminal T2 or 2F. Terminal T3 is located right next to the hotel (5 minutes on foot). Terminal T1 is served by the CDGVAL which is located just behind the hotel. The maximum height permissible is 1.9 metres. Free shuttle buses to the airport are available seven days per week and leave every 15 to 20 minutes between 06:00 and 23:30 (on request between 23:00 and 06:00). This provides a direct link between the Hilton Hotel and Charles de Gaulle Airport.
Additionally, hotel staff will be happy to assist you load your luggage on the shuttle bus when you depart and arrive back.
Upon completion of your booking you will receive a confirmation email with your booking reference, road directions to get to the hotel and important contact telephone numbers.
A shuttle bus will take you to Terminal T2 or 2F at the airport and will bring you back to the car park on your return. This service is included in the price.

3.8
Were the car park staff accommodating and friendly?
?

3.8
Was the car park or drop-off location easy to reach?
?

3.8
Was the transfer service well-timed and generally pleasant?
?

5.0
Was your vehicle in the same condition as you had left it?
?

4.3
Was it straightforward dropping off your vehicle and retrieving it upon your return?
?
William
Thursday, May 3, 2018
place réservée et payée sur internet mais parking complet le jour du dépôt du véhicule. C'est du surbooking ! j'ai du garer mon véhicule le long d'un mur dans le passage avec des risques d'accrochage par les autres voitures circulant dans le parking
Read More
ANDRE
Wednesday, April 18, 2018
Aditya
Tuesday, April 3, 2018
vincent
Friday, March 9, 2018
c'est la troisième fois que l'on utilise ce parking Rien à dire tout est parfait La navette de l'hôtel est très pratique
Read More
John
Wednesday, March 7, 2018
they never offer transport to terminal 1, almost missed my flight because of all the mucking around to get to terminal 1. How do you expect tourist to work out whats going on? your advertisement was FALSE I will never use your service again
Read More
Christophe
Saturday, February 3, 2018
Jean Claude
Monday, January 29, 2018
J'utilise votre service depuis qq années et j'en suis parfaitement satisfait
Read More
Albert
Sunday, December 24, 2017
How can I supply a rating for things NOT applicable ??? You get 1 for that
Read More
Herbert
Saturday, November 25, 2017
Nathalie
Tuesday, November 7, 2017
Il est dommage que le lieu du transfert retour ne soit pas indique.nous avons du telephoner pour savoir ou prendre la navette car pas d explications donnees.
Read More
Hilton Paris CDG Airport Parking