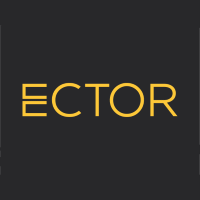 Barrier Entry
Meet and Greet
Languages spoken by car park staff

Secure
car park, available
from 6.00am to 11.30pm
with
Meet and Greet Serivce
to Nice Airport.
How to use the service:
Meet & Greet service Call a member of staff 20 minutes before your arrival at the airport and drive directly to the departure terminal. A driver with the car park logo will be waiting for you to drive your car to the car park. On your return, please call car park staff after your flight has landed and they will drive your vehicle to the terminal.
Important: cars over 1.90m high cannot be accepted due to parking height restrictions. "

4.8
Were the car park staff accommodating and friendly?
?

4.8
Was the car park or drop-off location easy to reach?
?

4.8
Was the transfer service well-timed and generally pleasant?
?

4.8
Was your vehicle in the same condition as you had left it?
?

4.8
Was it straightforward dropping off your vehicle and retrieving it upon your return?
?
MICHAEL
Monday, May 14, 2018
Lionel
Monday, May 14, 2018
Aldo
Wednesday, April 25, 2018
Billy
Thursday, March 1, 2018
RAFAEL
Wednesday, February 28, 2018
Quand on a passé 15 heures dans un avion on est heureux de ne pas attendre poiur recuperer son vehicule
Read More
Candice
Sunday, December 31, 2017
This was honestly the BEST parking experience. Extremely professional, economical, on time and friendly. I will always use ECTOR when flying from nice airport. Thank you to the amazing staff.
Read More
vuillerme
Monday, December 18, 2017
Parfait rien à dire
Read More
Claudie
Saturday, December 16, 2017
Parfait! Que du bonheur d'arriver à l'aéroport de laisser savoiture et d'aller directement au comptoir d'enregistrement. Et au retour d'avoir la voiture à disposition avec un très agréable voiturier! Le bonheur!
Read More
Maria
Saturday, December 16, 2017
jean-marc
Saturday, October 28, 2017
ECTOR Meet and Greet Nice Airport