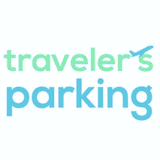 Individual Transfers
Night Patrol
Perimeter Fence
Uniformed Drivers
Vehicle Condition Check
Wifi
24 Hour
Alarm System
Insured Drivers
Park Mark Award
Toilet
Van/Bus Parking
Waiting Room
CCTV
Languages spoken by car park staff

A secure and open-air car park, open
every day from 4 am till midnight
.
Shuttle service, exterior car wash and vehicle condition check with photos included and completely free!
HOW IT WORKS :
On the day of departure please drive to the car park office where you will have to present your booking voucher. The full amount will have been paid online. An employee will check your car then take you to the airport via shuttle bus.
Upon return, when you're claiming your luggage, please call the number provided on your booking voucher in order to confirm your arrival. The shuttle bus will pick up as soon as possible. You will be driven back to the car park where an exit car check will be done while your car keys are retrieved.
Additional information:
Please note that you must leave your keys with the car park staff during your trip. Your keys will be kept as safe as your car during your absence.

4.6
Were the car park staff accommodating and friendly?
?

4.4
Was the car park or drop-off location easy to reach?
?

4.8
Was the transfer service well-timed and generally pleasant?
?

5.0
Was your vehicle in the same condition as you had left it?
?

4.8
Was it straightforward dropping off your vehicle and retrieving it upon your return?
?
ERIC
Saturday, May 12, 2018
Isabelle
Sunday, April 15, 2018
Christian
Saturday, April 14, 2018
véronique
Tuesday, April 3, 2018
Virginie
Monday, March 12, 2018
PATRICK
Sunday, January 28, 2018
joel
Saturday, January 27, 2018
Bon vent à vous, puisque ND des Landes......
Read More
Andre
Thursday, January 18, 2018
FRANCOISE
Wednesday, January 3, 2018
Patrick
Monday, January 1, 2018
Service très bien et très rapide. Presque trop rapide même : rien à signer, pas de contrôle du véhicule et du kilométrage. Je n'arrive pas à décider si cela constitue un avantage ou un inconvénient ? Un avantage certain quand il n'y a aucun problème.
Read More
Traveler's Parking Nantes – Open Air