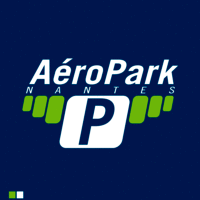 Barrier Entry
Guard Dogs
Toilet
Alarm System
CCTV
Night Patrol
Languages spoken by car park staff

A
secure car park monitored by CCTV, opposite the airport
, 3 minutes on foot.
HOW IT WORKS
The day of your trip departure Please drive to the address provided in your booking voucher. Present yourself to a member of staff and give them your booking reference. You will be shown where to park your vehicle and you will be then free to take the 5 mins walk to the airport.
Upon your return, return to the car park and provide your booking reference. You will then be free to head back home! PLEASE NOTE that you will need to leave the car keys at the car park.

4.5
Were the car park staff accommodating and friendly?
?

4.4
Was the car park or drop-off location easy to reach?
?

4.1
Was the transfer service well-timed and generally pleasant?
?

4.7
Was your vehicle in the same condition as you had left it?
?

4.3
Was it straightforward dropping off your vehicle and retrieving it upon your return?
?
Delphine
Wednesday, June 20, 2018
LUC
Tuesday, June 19, 2018
vincent
Sunday, June 3, 2018
Jean-Luc
Sunday, June 3, 2018
Mireille
Sunday, June 3, 2018
XAVIER
Friday, June 1, 2018
Nous avons eu un souci pour récupérer les clés de la voiture malgré le respect de la procédure.Après de multiple essais et un appel au numéro d'urgence le coffre s'est ouvert .L'humidité est peut-être la cause de ce dysfonctionnement ?L'interlocuteur au téléphone nous a pris pour des crétins car d'après lui nous ne respections pas la procédure et c'est pourquoi le coffre ne s'ouvrait pas
Read More
claude
Friday, June 1, 2018
pascal
Saturday, May 19, 2018
thierry
Tuesday, May 15, 2018
Dommage qu'il n'y a personne la nuit. Sinon parking tout proche de l'aéroport pas besoin d'attendre une navette
Read More
JOEL
Monday, May 14, 2018
Rien à dire sur le dépôt du véhicule à l'aller, par contre, au retour, aucune clé dans un coffre, nos voitures non disponibles et encore encadrées de véhicules dans le parc, le tout à 00h30. Nous avons dû attendre jusqu'à 1h35 du matin dehors, par 7° avec des enfants en bas âge. Motif : il était noté qu'on rentrait le lendemain alors que le mail et le document papier indiquaient la bonne date. Sinon très pratique, proche de l'aéroport à 7-8 mn à pieds même avec des petits enfants.
Read More
Aeropark Secure Low Cost Nantes