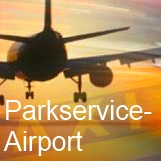 Meet and Greet
Toilet
CCTV
Free Transfers
Secure
Waiting Room
24 Hour
Languages spoken by car park staff

Parkservice Airport offers you low-cost and easy airport parking just 1.6km from Memmingen Airport. Free transfers to and from the airport are included. CCTV operated for secure parking.
How it works:
On the day of your departure
please drive straight to the car park. Please arrive 1-2 hours prior to your departure. At the car park, the friendly and professional staff will be expecting you. After you have completed the formalities, the shuttle will transfer you to the airport, from where it will be a two minute walk to the terminal. The member of staff will assist you with you luggage.
On your return
please call the car park after you have received your luggage. A member of staff will come to collect you at the agreed meeting-point, which is around two minutes walk from the terminal.

4.4
Were the car park staff accommodating and friendly?
?

4.4
Was the car park or drop-off location easy to reach?
?

4.7
Was the transfer service well-timed and generally pleasant?
?

4.6
Was your vehicle in the same condition as you had left it?
?

4.7
Was it straightforward dropping off your vehicle and retrieving it upon your return?
?
Iryna
Monday, May 21, 2018
Jürgen
Saturday, May 19, 2018
Jonas
Saturday, May 19, 2018
Günter
Friday, May 18, 2018
Stephanie
Wednesday, May 16, 2018
Anna Maria
Wednesday, May 16, 2018
Katarina
Tuesday, May 15, 2018
Hatka
Tuesday, May 15, 2018
Norbert
Sunday, May 13, 2018
Marta
Saturday, May 12, 2018
Parkservice Airport Memmingen Outdoor