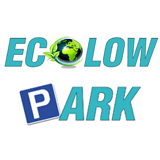 CCTV
Shuttle bus
Waiting Room
24 Hour
Insured Car Park
Vehicle Condition Check
Languages spoken by car park staff

A secure and open air car park, open
24/7
with
free shuttle bus
.
HOW DOES THE SERVICE WORK?
Upon arrival please drive directly to the address provided on your booking voucher and present this document to a member of staff. A car check will be done and you will be free to take the shuttle bus to the airport.
On the day of your return please contact the number provided on your voucher when you wish to retrieve your vehicle. A shuttle bus will be sent as soon as possible and will take you back to the car park. A final vehicle revision will be made and you will be free to start your journey back home.
Additional information:
Please note that you must leave your keys with the car park staff during your trip. Your keys will be kept as safe as your car during your absence.

4.8
Were the car park staff accommodating and friendly?
?

4.4
Was the car park or drop-off location easy to reach?
?

4.8
Was the transfer service well-timed and generally pleasant?
?

4.7
Was your vehicle in the same condition as you had left it?
?

4.7
Was it straightforward dropping off your vehicle and retrieving it upon your return?
?
CHEIKH
Wednesday, May 16, 2018
Annick
Wednesday, May 9, 2018
Carole
Monday, May 7, 2018
khemissi
Sunday, May 6, 2018
thierry
Friday, May 4, 2018
Michel
Thursday, May 3, 2018
bon prix bon service continuez
Read More
gerard
Wednesday, May 2, 2018
Personnel accueillant et ponctuel meme un jour férié
Read More
CATHERINE
Tuesday, May 1, 2018
philippe
Monday, April 30, 2018
Parking très mal signalé. Je ne l'ai pas trouvé et ai dû prendre le parking ( cher) de l'aéroport. Je suis donc doublement perdant et ne recommencerait plus!
Read More
souad
Sunday, April 29, 2018
Ecolowpark Open Air – Marseille Airport