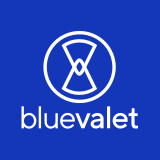 Insured Car Park
Secure
Vehicle Condition Check
CCTV
Alarm System
Meet and Greet
Languages spoken by car park staff

Secure
car park, available 7/7
from 5.00am to 11.00pm
with
Meet and Greet Service
at Marseille Airport included.
How the service works:
On your arrival day: once the booking has been made, your valet will be assigned. The Blue Valet car park will send a SMS containing the number of your valet, to the phone number you have given when making the booking. Fifteen minutes prior to your arrival at the terminal please call your valet to confirm your arrival. His punctuality is guaranteed even if your arrival time differs. Your Blue Valet driver will be in a dark blue uniform and will wait for you in front of the departure terminal. He will assist you with your luggage and conduct an inventory of your vehicle. He will drive your car directly to the secure car park.
On your return
: The car park requests that you confirm your arrival with a phone call to the valet when you are collecting your luggage. Blue Valet will be monitoring your flight info so they will already know if you're going to be early or late. After you have phoned, you may proceed straight to the meeting point where your car will be waiting for you.

5.0
Were the car park staff accommodating and friendly?
?

5.0
Was the car park or drop-off location easy to reach?
?

4.2
Was the transfer service well-timed and generally pleasant?
?

5.0
Was your vehicle in the same condition as you had left it?
?

5.0
Was it straightforward dropping off your vehicle and retrieving it upon your return?
?
Frederique
Monday, May 14, 2018
didier
Saturday, May 12, 2018
HASSIBA
Friday, May 11, 2018
Je recommande à toutes les personnes de profiter de ce service car c'est une source de tranquillité non négligeable et un gain de temps on ne peu plus appréciable
Read More
Dominique
Thursday, May 10, 2018
Anne-lyse
Monday, May 7, 2018
le service est super ,je recommande pour quelques Euro de plus ça vaut vraiment le coup ,personnel tres agreable je reprendrai blue Valet
Read More
Marie-Christine
Monday, April 30, 2018
Jean
Monday, April 30, 2018
Malgré avoir renseigner notre N° de vol retour nous avons attendu 2 heures avant de réceptionner notre véhicule . Après 10 heures de vol et le décalage horaire cela a été vraiment très pénible !
Read More
Magali
Friday, April 27, 2018
SALAH
Monday, April 2, 2018
Anne
Monday, April 2, 2018
Blue Valet Meet and Greet Marseille