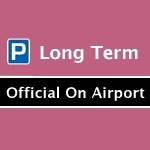 Free Transfers
Tarmaced
Well Lit
24 Hour
Barrier Entry
Keep your Car Keys
Perimeter Fence
CCTV
This is the
best price
for parking that you will get
within the airport grounds
. It is secure, within 10 mins of the terminal and
you do not have to give your keys to anyone
when you are travelling. Once a reservation has been made
the car park does not permit any amendments or refunds
. The car park has barriers controlling entry to and exit from it. This process is explained below in detail, along with directions to the car park. It has everything you expect from a professional well run official airport car park. It includes:
CCTV
Full perimeter fence
Great prices
Free shuttle transfers
No requirement to leave your keys
Park Mark Accreditation.

4.2
Were the car park staff accommodating and friendly?
?

4.4
Was the car park or drop-off location easy to reach?
?

4.6
Was the transfer service well-timed and generally pleasant?
?

4.7
Was your vehicle in the same condition as you had left it?
?

4.2
Was it straightforward dropping off your vehicle and retrieving it upon your return?
?
michelle
Sunday, May 13, 2018
Viorica
Friday, April 20, 2018
I'm very disappointed because booking car parking through wizzair had put my very young family of 4 through a very stressful and traumatic experience. My confirmation email had disappeared completely from my inbox and I had to make another booking right in the morning of my flight. I had to pay £200 for a new booking in the morning of my flight otherwise I would have missed the flight. It would have happened twice if I didn't request the confirmation through a text on my phone. It must have been a fault because the confirmation email was moved without notice into the trash. It was a very traumatic and costly experience booking car parking through wizzair.
Read More
Dan
Tuesday, April 17, 2018
Florin
Monday, April 16, 2018
Alexandru
Thursday, April 12, 2018
why the car number is not recognised when leaving? I had to speak with a staff member to let me out as it came out that I was owing money for the parking, which I have already paid. Quite unpleasant.
Read More
Robert
Thursday, April 12, 2018
Pawel
Monday, April 9, 2018
Piotr
Friday, April 6, 2018
Roman
Wednesday, April 4, 2018
Marek
Wednesday, April 4, 2018
Luton Long Term Parking - Early Bird