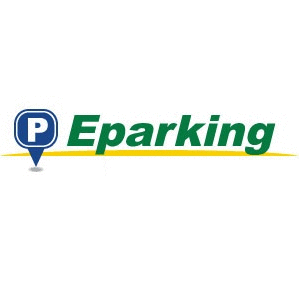 Concreted
Shuttle bus
Insured Car Park
24 Hour
Free Transfers
Open Air
Languages spoken by car park staff

Eparking is a 24/7-365 days a year, secure, asphalted ,open air car park very close to the airport. Big and spacious, with many spots for any type of vehicle, is monitored 24/7 with CCTV and our well-trained stuff. Transfers from and to the Airport are free with our minivan. Besides parking, for a very small fee we provide also: Outside/Inside cleaning of your vehicle, Direct delivery of your car and Pick-up service from/to the Airport , Oil/Tire/Battery change and also Bio-cleaning of your car.
Drive directly to the car park and drop off your vehicle. Car park staff will drive you to your departure terminal. On your return, car park staff will pick you up at the airport and drive you to the car park.

3.4
Was the transfer service well-timed and generally pleasant?
?

4.1
Were the car park staff accommodating and friendly?
?

4.6
Was your vehicle in the same condition as you had left it?
?

4.0
Was it straightforward dropping off your vehicle and retrieving it upon your return?
?

4.6
Was the car park or drop-off location easy to reach?
?
Stanley
Wednesday, January 17, 2018
Excellent English speaking staff. Always a smile even at midnight.
Read More
Stanley
Thursday, January 4, 2018
On booking in there was no facility on the website to change the country code for my mobile. Which is English. You seem to assume all clients will be Greek or have Greek mobiles. Clearly this is not the case. I minor detail for the web designer. I will be using your services again shortly
Read More
EVANGELOS
Sunday, December 3, 2017
Ιωαννης
Sunday, October 29, 2017
ΓΙΩΡΓΟΣ
Monday, October 2, 2017
Helmut
Sunday, September 17, 2017
RAMONITA
Friday, September 8, 2017
ΑΝΤΩΝΗΣ
Wednesday, July 12, 2017
Anonymous
Tuesday, May 16, 2017
Δημήτριος
Friday, April 7, 2017
Eparking Heraklion Airport Shuttle bus Open air