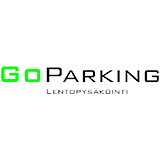 Languages spoken by car park staff

On the day of your departure, please drive to the car park using the information in your booking voucher. Please park your car and give the staff your booking voucher. Please present the details of your arriving flight to make sure you are met at the right time.
On the day of your return, please wait for the transfer at the Meeting Point stated in your booking voucher.
GoParking Helsinki Airport is an airport car park at the Shopping Centre Jumbo, only 4 minutes from the airport, with a shuttle service to and from the airport and it is open 24/7. The car park can accommodate passengers cars and minivans. Additional services are also available for extra charge, such as car washes up to product and service selection of the whole Shopping Centre Jumbo.

4.7
Were the car park staff accommodating and friendly?
?

4.2
Was the car park or drop-off location easy to reach?
?

4.6
Was the transfer service well-timed and generally pleasant?
?

4.6
Was your vehicle in the same condition as you had left it?
?

4.5
Was it straightforward dropping off your vehicle and retrieving it upon your return?
?
jaana
Thursday, May 24, 2018
Antero
Thursday, May 17, 2018
Kuljetukset toimi erinomaisesti. Viitoitus parkkihallin katolle ja sieltä rullaportaille voisi olla parempi.
Read More
Guillermo
Thursday, May 17, 2018
ALEKSEI
Thursday, May 17, 2018
Спасибо! Очень удобно,Трансфер вовремя, чемоданы водитель загрузил,Очень довольна,Воспользуюсь ещё раз
Read More
Gun-maj
Sunday, May 13, 2018
Alexander
Tuesday, May 8, 2018
Very comfortable, everything what I need was completely done. I recommended this service. Thank you
Read More
Vasiliy
Monday, May 7, 2018
Aleksei
Monday, May 7, 2018
Anssi
Saturday, May 5, 2018
GoParking Helsinki Airport