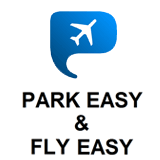 24 Hour
Open Air
Transfer Service
The car park is open 24/7 and under surveillance.
Park Easy and Fly Easy - Langenhorner Chaussee offers you a cheap parking space only 5 mins from Hamburg Airport.
You can expect a pleasant team and competent staff, who will accompany you personally to the terminal. The staff will help you with your luggage, the journey to the airport takes about 5 minutes. The Shuttle leaves every hour to Hamburg Airport. As an additional service, you will be picked up by an employee when your plane has landed in Hamburg.
You will leave your key on the spot and receive a form from Park Easy & Fly Easy, where your license plate and your current mileage will be entered.
For a transfer of more than 4 persons per vehicle, a surcharge is payable.

4.4
Was the transfer service well-timed and generally pleasant?
?

4.5
Were the car park staff accommodating and friendly?
?

4.4
Was your vehicle in the same condition as you had left it?
?

4.2
Was it straightforward dropping off your vehicle and retrieving it upon your return?
?

3.4
Was the car park or drop-off location easy to reach?
?
Gunther
Saturday, December 16, 2017
Friedrich
Tuesday, November 28, 2017
Das Auto musste wegen eines Unwetters angabegemäß umgeparkt werden und hatte darum 16 km mehr auf dem Tacho
Read More
Annette
Monday, November 13, 2017
Shannon
Wednesday, November 8, 2017
The parking lot was closed and I received no warning before hand and had to pay triple that price at the airport parking lot. I only learned after asking the bakery next door. This was a very bad experience. Please contact me.
Read More
Matthias
Monday, November 6, 2017
Kein Mitarbeiter erreichbar telefonisch es war auch keiner da echt schlimm sowas hoffe bekomme mein Geld wieder zurück plus 12 Euro taxi was ich mir dann bestellen musste
Read More
Mike
Saturday, November 4, 2017
Makbule
Friday, November 3, 2017
Nigel
Wednesday, November 1, 2017
Super freundliche Service, nur etwas schwer zu finden. Sonnst hat alles gut geklappt
Read More
Dr. Wolfgang
Wednesday, November 1, 2017
Unser Auto wurde von den Mitarbeitern zum Flughafen gebracht. Spitzenmäßig!!!
Read More
renaldo
Wednesday, November 1, 2017
Park Easy and Fly Easy - Langenhorner Chaussee