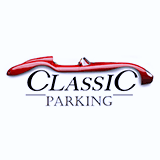 Languages spoken by car park staff

The parking is fenced and monitored.
Classic Parking Meet and Greet Hamburg Airport offers Meet and Greet service at the Airport.
On the day of Arrival: Please call the car park 15 minutes before the arrival at the airport. The employee will pick up your car up and drive it to the car park. The mileage and previous damages will of course be recorded.
On the day of Return: Please call the car park as soon as you have landed, then an employee will drive your car back to the airport and you will be able to leave comfortably.

4.8
Were the car park staff accommodating and friendly?
?

4.4
Was the car park or drop-off location easy to reach?
?

4.6
Was the transfer service well-timed and generally pleasant?
?

4.8
Was your vehicle in the same condition as you had left it?
?

4.8
Was it straightforward dropping off your vehicle and retrieving it upon your return?
?
Viktor
Sunday, April 29, 2018
Alles wunderbar geklappt. gerne wieder.
Read More
Joachim
Tuesday, April 17, 2018
Thomas
Wednesday, April 11, 2018
eine Anleitung/Ablauf mit Rufnummer für die Fahrzeugübernahme auf der Intranetseite wäre toll
Read More
Monika
Monday, April 9, 2018
Super freundliches Personal, alles bestens geklappt. Jederzeit wieder !!!!
Read More
Ümit
Friday, April 6, 2018
Michael
Thursday, April 5, 2018
Hat alles super geklappt, und das noch günstiger als das Parkhaus gewesen wäre.
Read More
Inga
Sunday, April 1, 2018
Bitte geben Sie als Adresse nicht Flughafenstr. 200 vor, sondern Flughafen, Terminal 2. Dann findet man es schneller.
Read More
Gerard
Wednesday, March 28, 2018
Kleine Verwirrung beim Abholen. Kollege hat mich mit einem Bus abgeholt statt mit meinem Wagen.
Read More
Michael
Tuesday, March 27, 2018
Shuttle Transfer gab es nicht. Sonsten eine super service.
Read More
Richard
Tuesday, March 27, 2018
Classic Parking Meet and Greet Hamburg Airport