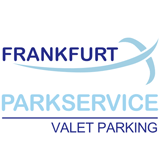 Car Servicing
Flat Battery Jump Start
Insured Drivers
Night Patrol
Tarmaced
Vehicle Condition Check
Barrier Entry
CCTV
Insured Car Park
Meet and Greet
Perimeter Fence
Uniformed Drivers
Languages spoken by car park staff

Drive
straight to the airport
and your car will be picked up right outside
Terminal 1 or 2
and taken to the car park. The car park is open 24/7, insured and fenced in.
How it works:
Arrival: Please ring the car park around 30 minutes before your arrival at the airport in Frankfurt. A car park employee will be expecting your vehicle outside Terminal 1 or 2 and will drive it to the secure and monitored car park close to the airport in Frankfurt. Departure: Please ring the car park just before retrieve your luggage. One of the drivers will then bring your car back to you right outside Terminal 1 or 2.

2.6
Was the transfer service well-timed and generally pleasant?
?

2.7
Were the car park staff accommodating and friendly?
?

3.1
Was your vehicle in the same condition as you had left it?
?

2.7
Was it straightforward dropping off your vehicle and retrieving it upon your return?
?

3.0
Was the car park or drop-off location easy to reach?
?
Jorge
Thursday, January 4, 2018
Never use this fraud company, denied service after the reservation was even pay for. I would not recomend to any one to include myenemies!
Read More
Cedric
Tuesday, January 2, 2018
Great service. Thank you.
Read More
John
Monday, November 27, 2017
Horrible! Called many times starting 30 min prior to arrival; a person finally answered but spoke only German, not English. When we started speaking in German, he hung up. They did not pick up my car at the terminal; had to park in terminal (per their instructions), cost me additional €127, Now in day 3 of many phone calls, emails to try to get my original €56 refunded. Will never use again.
Read More
Kyle
Monday, November 27, 2017
Terrible service. Did not answer phone number or meet us at the appointed time. So I had to spend 100 euro to park my car at the terminal. And they are being difficult about the refund. I will never use this service again and I will tell everyone I know to avoid it as well.
Read More
Roberto
Sunday, November 26, 2017
MICHAEL
Thursday, November 16, 2017
Your website allowed for 24 hour booking. The service was not available at 0430. We had to park at the terminal and will be disputing the charge. You need to make sure the service is available 24 hours if that's what you're advertising.
Read More
Andreas
Tuesday, November 7, 2017
Wir bekamen 30 min vor Ankunft am Flughafen mitgeteilt, dass der Service nicht in Anspruch genommen werden kann. Park Cloud hätte keine weitere Aufträge mehr annehmen dürfen, da keine Fahrer zu Verfügung standen. Uns blieb nichts anderes übrig, als für 150€/Woche im Parkhaus zu parken. Den Service hatten wir vorher schon öfters gebucht. Ohne Probleme. Aber dieses Mal, sehr ärgerlich.
Read More
Mario
Monday, November 6, 2017
I booked the parking for Frankfurt Airport. Before the arrival I called the number indicated several times and no one replied. Once arrived at the airport I had to go and find another parking and trust me it's not easy at all! I caught my flight ONLY because I cautiously reached the airport 4 hours before the departure. Bad experience ever. I strongly recommend and encourage everyone to not book ParkVia!
Read More
Alessandro
Saturday, November 4, 2017
They left me without the service saying that "there's no free space in our parking"
Read More
Rebel & Amandine
Saturday, November 4, 2017
it is a shame i reserved and got my reservation number when i called24 hours earlier to get some informations i was told that via park continue to take the reservation and truely there were no availability
Read More
Frankfurt Parkservice Frankfurt Main Airport