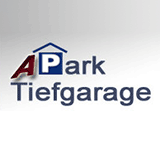 Barrier Entry
Child Seats
Flat Battery Jump Start
Tarmaced
Alarm System
CCTV
Disabled Parking
Individual Transfers
Undercover
Languages spoken by car park staff

Secure and locked
parking spaces in an
underground garage
- and a
free shuttle service
to and from the airport! The underground garage is
open from 5 am till 11:30 pm
and you can
keep your car keys!
HOW IT WORKS:
On the day of your departure
please drive directly to the car park. There won't be any lengthy waiting times after you have parked, because the shuttle bus will take you straight away to Frankfurt Airport.
Please note:
The transfer is included for up to four passengers.
On the day of your return
please call the Shuttle-service-hotline once you have received all your luggage. Before you travel you will receive a business card with all important contact details for the car park, so you can reach the car park whilst you're away.

4.3
Were the car park staff accommodating and friendly?
?

4.0
Was the car park or drop-off location easy to reach?
?

4.3
Was the transfer service well-timed and generally pleasant?
?

5.0
Was your vehicle in the same condition as you had left it?
?

4.6
Was it straightforward dropping off your vehicle and retrieving it upon your return?
?
Giovanni
Friday, May 18, 2018
Iveta
Wednesday, May 16, 2018
Stefan
Monday, April 30, 2018
Einfach und unkompliziert. Auto in Tiefgarage abgestellt, bezahlt, unmittelbar danach zum Flughafen gebracht worden, bei Rückkehr per Telefon um Abholung vom Flughafen gebeten, kurze Wartezeit, fertig. Nächstes Mal wieder.
Read More
Masood
Tuesday, April 17, 2018
There was no card-payment. So one should carry cash in this case. Every thing else was fine.
Read More
Frederick
Thursday, April 12, 2018
Prompt efficient service - good parking place in underground garage, short distance from airport.
Read More
Michael
Saturday, April 7, 2018
Jakub
Friday, March 30, 2018
Great service - I will always use this service, when travel from FRA airport
Read More
Boris
Thursday, March 29, 2018
Claudia
Thursday, March 29, 2018
Naresh
Tuesday, March 27, 2018
it was very bad, i booked it from 19th march to 26th March from 5 pm onwards, and i was driving from poland and it was snowing heavily there and when i reach there at 10.30 pm, it was closed and with difficulty i rang them and they came to see me but showed me the watch that i am late, when i booked from 5 pm so then i can come any time but they drive off rudely leaving me no where to park.
Read More
APark Underground Garage Frankfurt Main