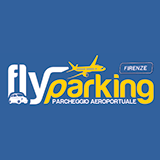 Gated Entry
Night Patrol
Valeting Available
24 Hour
Free Transfers
Insured Car Park
Car Servicing
No Pre-Payment
Open and patrolled 24 hours a day FlyParking Firenze is a secure car park 1 min far from Peretola Airport. It is the ideal long stay parking solution for cars, motorbikes, scooters and mopeds. A free shuttle will transfer you to the terminal in minutes!
Totally secure car park, covered by insurance and protected against unauthorised access by a gate and guards.
The spaces available for cars and motorbikes are all open air.
Transfers to and from the Airport.
The car park provides customers with a shuttle service and on your arrival at the car park staff at FlyParking Firenze will welcome you and help you with your luggage. Shuttle bus leaves every 30 mins from 4.30am onwards. Booking is advisable to ensure the most efficient and convenient transfer service possible.
Additional Services
As well as parking, FlyParking Firenze offers several services for vehicle care. So, while you are away on your trip, your car can benefit from some pampering. The services available are:
Free battery recharging
Tyre inflating
Refuelling €5.00 for petrol + €2.00 expenses
Full car wash € 25.00, interior only €14.00 or exterior €11.00
Vehicle cover €1.00 per day

5.0
Were the car park staff accommodating and friendly?
?

5.0
Was the car park or drop-off location easy to reach?
?

5.0
Was the transfer service well-timed and generally pleasant?
?

5.0
Was your vehicle in the same condition as you had left it?
?

5.0
Was it straightforward dropping off your vehicle and retrieving it upon your return?
?
Carina
Friday, April 27, 2018
Carole
Monday, December 18, 2017
John
Tuesday, November 7, 2017
giuliana
Thursday, October 19, 2017
L'addebito in carta di credito di 1,50 al momento della prenotazione non è stato inserito in ricevuta, neanche su richiesta... perché? (ho fatto un giornaliero, 1,50 con c.c. e 6 euro in contanti alla consegna auto...)
Read More
Sarat Yaji
Sunday, September 10, 2017
ROBERTO
Monday, July 17, 2017
tutto molto bene, economico, rapido, facile, perfetto
Read More
JOSE
Monday, July 10, 2017
franco
Thursday, June 29, 2017
Claudio
Saturday, June 10, 2017
Anonymous
Monday, June 5, 2017
FlyParking Florence Airport