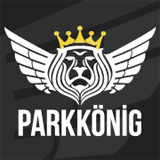 Free Transfers
Insured Car Park
No Pre-Payment
Transfer Service
Shuttle bus
Multi-Storey
Concreted
Undercover
24 Hour
Child Seats
Well Lit
Tarmaced
Secure
Keep your Car Keys
Free Transfers
Languages spoken by car park staff

Park your car in the
multi-storey car park
and
keep your car keys!
HOW IT WORKS:
Shuttle Transfer:
On the day of your departure please make your way to the car park. After you have parked your car you will then get taken to the airport straight away.
On your return please call the car park when you have collected your luggage. The shuttle bus will then pick you up from the airport and take you back to your car.

4.5
Were the car park staff accommodating and friendly?
?

4.0
Was the car park or drop-off location easy to reach?
?

4.5
Was the transfer service well-timed and generally pleasant?
?

4.9
Was your vehicle in the same condition as you had left it?
?

4.7
Was it straightforward dropping off your vehicle and retrieving it upon your return?
?
Oleg
Monday, May 21, 2018
Alfred
Sunday, May 20, 2018
Jörg
Saturday, May 19, 2018
Thomas
Monday, May 14, 2018
Mustapha
Monday, May 7, 2018
Habe zum ersten Mal überhaupt eine n Parkservice gebucht, war anfangs wegen ein paar negativen Bewertungen skeptisch. Im Nachhinein denke ich von nun an nur diesen Service zu nutzen und bei Park-König zu parken. Park-König war wie gebucht überdacht, die ein und Ausfahrt könnten aber einfacher gestaltet werden.
Read More
Gerd
Monday, April 30, 2018
Bei der Buchung wurde eine Buchungsbestätigung ausgedruckt, leider keine Rechnung. Das führte beim Abflug dazu, dass der Mirarbeiter, der nur sehr unzureichend "Deutsch" sprach, mich in der Namensliste nicht fand und mich nicht transportieren wollte. Erst meine enrgische Aufforderung, bitte seine Zentrale nach der Buchung zu fragen führte zum Erfolg. Dieses Prozedere dauerte so lange, dass die anderen Fahrgäste, denen die Zeit "weglief" ernsthaft ihre Unzufriedenheit äußerten. Nachdem ich mit der Leistelle telefoniert hatte und man dort meinen Namen fand, wurde ich mitgenommen. Alles in allem kann ich nur sagen, dass die Erfahrung mich nicht dazu bewegt, Ihre Dienste noch einmal in Anspruch zu nehmen. Mit freundlicehn Grüßen. Gerd eggemann
Read More
Robert
Tuesday, April 24, 2018
Bernd
Monday, April 16, 2018
Theodor
Sunday, April 15, 2018
Holger
Sunday, April 8, 2018
Parkkonig Dusseldorf Shuttle undercover