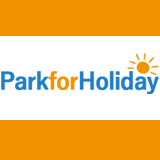 Child Seats
Free Transfers
Open Air
Tarmaced
Well Lit
24 Hour
Concreted
Night Patrol
Secure
Shuttle bus
Languages spoken by car park staff

The car park is monitored around the clock, is well lit and open 24/7. The free shuttle bus will take you to and from the airport in just 10 minutes.
How does the shuttle service work?
You park your vehicle yourself. You can be sure that your car will not move during your absence.
Your luggage will be loaded into the shuttle bus and you will be driven to the terminal.
On your return, please call the 24h driver hotline as soon as you have your luggage.
The shuttle will pick you up and drive you to the parking lot where you will find your car.
Leaving the vehicle key is required, we can assure that your car key is kept safely in our safe.

4.4
Were the car park staff accommodating and friendly?
?

4.0
Was the car park or drop-off location easy to reach?
?

4.3
Was the transfer service well-timed and generally pleasant?
?

4.4
Was your vehicle in the same condition as you had left it?
?

4.4
Was it straightforward dropping off your vehicle and retrieving it upon your return?
?
Manfred
Monday, May 21, 2018
Walter
Sunday, May 13, 2018
Alles war sehr gut organisiert. Immer wieder. Weiter so und Danke!!!
Read More
Harald
Saturday, May 12, 2018
Hat alles hervorragend geklappt. Jederzeit gerne wieder.
Read More
Georg
Friday, May 11, 2018
Christiane
Tuesday, May 8, 2018
Hannelore
Monday, May 7, 2018
Ulrich
Thursday, May 3, 2018
Uwe
Thursday, May 3, 2018
Timothy
Sunday, April 29, 2018
Dietmar
Sunday, April 29, 2018
parkforholiday Dusseldorf Airport Shuttle