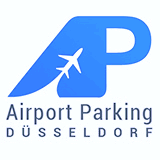 Child Seats
Insured Car Park
Vehicle Condition Check
Meet and Greet
Deposit Safe
No Pre-Payment
24 Hour
Languages spoken by car park staff

Drive your car straight to the airport and it will be picked up right outside the terminal and taken to the car park.
HOW IT WORKS:
Meet Greet Service::
On the day of your departure please drive directly to Departure Terminal A at the airport. One of the company's professional drivers will take charge of your car, carry out a vehicle check, and issue you with an ID-Number and telephone number. The driver will then take your car to the nearby open air car park or the multi-storey, depending on which parking option you selected on the booking form. Your car is insured whilst it is parked at either car park. During your absence, your car keys will be stored securely in the company's deposit safe.
On your return please call the car park when you have collected your luggage. Your car will then be driven to the airport and handed over at Departures Terminal A.

4.0
Were the car park staff accommodating and friendly?
?

4.4
Was the car park or drop-off location easy to reach?
?

2.7
Was the transfer service well-timed and generally pleasant?
?

4.4
Was your vehicle in the same condition as you had left it?
?

3.7
Was it straightforward dropping off your vehicle and retrieving it upon your return?
?
Horst-Werner
Monday, May 7, 2018
Reiner
Monday, April 30, 2018
Bernhard
Saturday, April 14, 2018
Tanja
Tuesday, April 3, 2018
Julia
Monday, March 26, 2018
Ludger
Wednesday, March 14, 2018
Harald
Monday, February 19, 2018
Das war kein Service. Am angegebenen Ort war kein Mitarbeiter. Die Bude war geschlossen. Neben uns warteten noch weitere Kunden auf einen Mitarbieter, der nicht erschien. Das gelbe Telefon hat uns dann zu B + C geführt. Dort war aber auch kein Mitarbeiter. Diese Erfahrung wollen wir nie wieder machen. Wir erwarten die sofortige Rückzahlung der Parkgebühr. In letzter Not, um unseren Flug nicht zu verpassen, mussten wir ins angrenzende Parkhaus fliehen für 33 Euro am Tag.
Read More
Jürgen
Tuesday, February 6, 2018
Ute
Sunday, January 7, 2018
Argulf
Saturday, January 6, 2018
AirportParkingDüsseldorf Meet and Greet