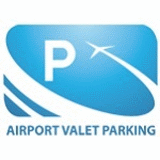 Tarmaced
Open Air
Flat Battery Jump Start
Child Seats
Undercover
Meet and Greet
Individual Transfers
Valeting Available
Insured Car Park
CCTV
24 Hour
Languages spoken by car park staff

The tiresome task of searching for a parking space is over! Parking your car with
Airport Valet Parking
means you benefit from the convenience of dropping off and picking up your vehicle at Düsseldorf International Airport !
On the day of your departure your car will be picked up in the Departures area of terminal B-C.
Whilst you are away your car will be parked securely and monitored by CCTV.
On your return an Airport Valet Parking staff member will meet you at the exit of terminal B-C, assist you with your luggage and hand over your car and car keys. You begin your journey home without any delays!

4.1
Were the car park staff accommodating and friendly?
?

4.1
Was the car park or drop-off location easy to reach?
?

3.7
Was the transfer service well-timed and generally pleasant?
?

4.4
Was your vehicle in the same condition as you had left it?
?

4.0
Was it straightforward dropping off your vehicle and retrieving it upon your return?
?
HENK (HENDRICUS)
Tuesday, June 19, 2018
Het duurde Lang boor men one kwam ophalen en de auto terugbracht(1/2uur ongeveer) De telefoon was Niet bereikbaar torn ik de ever set leer belle en men vers
Read More
Jan meeuwis
Saturday, June 16, 2018
Julien
Saturday, June 16, 2018
Anne-Katrin
Wednesday, June 13, 2018
arnold
Tuesday, June 12, 2018
Harald
Monday, June 11, 2018
Henrik
Sunday, June 10, 2018
Josef Otto
Friday, June 8, 2018
Olga
Wednesday, June 6, 2018
Herbert
Tuesday, June 5, 2018
Die Abgabe meines Fahrzeuges war püntlich und in Ordnung. Bei Rückkehr war die Telefonistin am Telefon sehr unfreundlich. Der Zeitpunkt der Rückgabe meines Fahrzeuges am Terminal verzögerte sich um mehr als 20 Minuten. Bei telefonischer Rückfragen und der vereinbarten Buchung auch hier sehr unfreundliche Abfertigung am Telefon und an den Haaren herbei gezogene Argumenten. Zusätzlich waren Kratzer am Lederlenkrad (Schlüssel ...? ) welche vorher an meinem Fahrzeug nicht waren. Kurz: Mit Serviceleistung nicht zufrieden!
Read More
Airport Valet Parking Dusseldorf