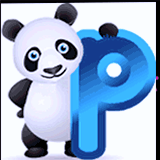 Child Seats
Perimeter Fence
Toilet
Vehicle Condition Photography
24 Hour
Night Patrol
Shuttle bus
Vehicle Condition Check
Languages spoken by car park staff

The car park is
open 24/7, monitored by CCTV and insured.
The
free shuttle
will take you to and from the airport.
How it works:
On the day of your departure, please drive directly to the parking lot and you will be taken to the airport immediately.
Upon your return, please call the car park as soon as you have received your luggage and you will be taken back to the car park by shuttle.
The keys must be left at the car park as the vehicles might be moved around.
For longer stays, we may bring your vehicle to one of our car parks that are further away from the airport. However, these will be brought back to the pick-up point in time for your return.

4.4
Were the car park staff accommodating and friendly?
?

3.2
Was the car park or drop-off location easy to reach?
?

4.4
Was the transfer service well-timed and generally pleasant?
?

4.3
Was your vehicle in the same condition as you had left it?
?

4.5
Was it straightforward dropping off your vehicle and retrieving it upon your return?
?
mir wurde vom Fahrer gesagt das ich nicht mit meiner Frau und den Kindern mitfahren kann da er zwei Fahrer zum Flughafen bringen muss. zwei weitere Fahrgäste die nach uns gekommen sind würden jedoch mitgenommen wie halt auch die Kollegen. Ich wurde vom Fahrer beim Gespräch am Handy als bescheuerter Kunde betitelt. letztlich "durfte" ich im fussraum mitfahren wärend die mitarbeiter saßen. Kindersitze waren nur in einigen Größen da und in schlechtem Zustand. bei der Abholung hab ich am Telefon drei kindersitze angefragt, wieder mit altersangabe, nur zwei kamen. Komentar sind halt nur zwei. generell unfreundlich, nicht zu empfehlen und ich bin drauf und dran gewesen rechtliche Schritte gegen den parservice einzuleiten. da ich mich nur noch mehr geärgert hätte dies jedoch nicht getan. definitiv nicht zu empfehlen.
Read More
Petra
Saturday, May 5, 2018
Martina
Thursday, May 3, 2018
Anna
Wednesday, May 2, 2018
Wilhelm
Sunday, April 29, 2018
Margaretha
Monday, April 23, 2018
Michael
Monday, April 23, 2018
Die Zufahrt war schlecht zu finden. Aber bei Abholung nach dem Parken waren ein neues Schild vorhanden und die Zufahrt geändert
Read More
Lutz
Saturday, April 21, 2018
Leider konnte ich mit den Angaben aus der Buchung am betreffenden Tag den Parkplatz nicht finden und nutzen. Bitte erstatten Sie mir die Parkgebühr.
Read More
Rüdiger
Friday, April 6, 2018
Sowohll Google-Maps als auch Navi haben die Einfahrt zum Parkplatz falsch angezeigt. Sie lag viel weiter als an der angegeben Hausnummer.
Read More
Thomas
Tuesday, March 27, 2018
Airport Shuttle Parking Dusseldorf Airport Open-Air