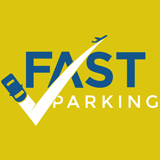 Open Air
Insured Car Park
Languages spoken by car park staff

Open Air Car Park. Open 24hr with
Shuttle Bus service included in the price
!
Part of a great company that owns car parks at ports and airports throughout Italy and Europe, this car park is secure and quite close to the airport.
The car park requests that you leave your keys for security reasons.

4.4
Were the car park staff accommodating and friendly?
?

4.6
Was the car park or drop-off location easy to reach?
?

4.6
Was the transfer service well-timed and generally pleasant?
?

4.5
Was your vehicle in the same condition as you had left it?
?

4.6
Was it straightforward dropping off your vehicle and retrieving it upon your return?
?
VINCENZO
Tuesday, April 17, 2018
Laurie
Monday, April 9, 2018
Virginia
Friday, April 6, 2018
It was an awful experience.
Read More
Ivano
Wednesday, April 4, 2018
Servizio ottimo, da consigliare sicuramente.
Read More
Giuseppe
Tuesday, April 3, 2018
Mario
Tuesday, April 3, 2018
Servizio eccellente.
Read More
Saad
Thursday, March 15, 2018
Would be nice to have staff on the phone who can better speak English
Read More
Andrea
Tuesday, March 6, 2018
Esperienza positiva, servizio completo e reale, come descritto sul sito.
Read More
Saad
Wednesday, February 21, 2018
I am a returning satisfied customer and so far so good. They are doing a professional job.
Read More
Daniel
Tuesday, February 20, 2018
Fast Parking Catania Open Air