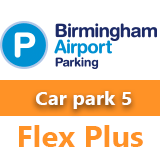 Open
24/7, monitored by CCTV
, offering a free of charge shuttle bus.
HOW IT WORKS:
Arrival: At the entry barrier, your number plate will be read and we'll issue you a ticket automatically. If no ticket is issued, please press for assistance. Please keep your ticket safe as you'll need this on exit.
Departure: At the exit barrier, please insert your ticket so we can validate your booking, and raise the barrier. If you have overstayed your booking, your additional charge will be displayed, which you'll need to pay. If the barrier does not rise, please press for assistance.

5.0
Were the car park staff accommodating and friendly?
?

4.8
Was the car park or drop-off location easy to reach?
?

4.6
Was the transfer service well-timed and generally pleasant?
?

5.0
Was your vehicle in the same condition as you had left it?
?

4.8
Was it straightforward dropping off your vehicle and retrieving it upon your return?
?
Andrzej
Friday, March 16, 2018
Paul
Wednesday, March 14, 2018
Excellent service highly recommended
Read More
ETP Ltd.
Tuesday, February 27, 2018
Everything was perfect, so I am using ParkCloud every week when I am travelling from Birmingham International.
Read More
Adrian
Sunday, February 25, 2018
Hubert
Monday, February 19, 2018
Nicolae Costin
Wednesday, January 31, 2018
SIMON
Sunday, January 14, 2018
Valentin
Thursday, November 2, 2017
Roksana
Wednesday, June 22, 2016
Coialville
NCP Birmingham Airport Car Park 5 Flex Plus