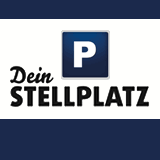 Individual Transfers
Child Seats
Free Transfers
Languages spoken by car park staff

Park in the
open air car park in the fenced premises
of Dein Stellplatz. The car park offers
open-air parking spaces on the fenced-in premises.
The shuttle transfer is included in the price and is available between 3.30am and 1.00am. Delays when landing are of course taken into account by the car park.
Other services:
For an additional fee of 15€ you may leave your car keys in the company safe. XXL size parking spaces for oversized vehicles available. Parking spaces closer to the exits for women travelling on their own are available. Disabled parking spaces available.
Please note:
The transfer includes up to six passengers. For 7 or more passengers there will be an extra charge which will be added automatically on the booking form.

4.7
Were the car park staff accommodating and friendly?
?

4.0
Was the car park or drop-off location easy to reach?
?

5.0
Was the transfer service well-timed and generally pleasant?
?

5.0
Was your vehicle in the same condition as you had left it?
?

4.4
Was it straightforward dropping off your vehicle and retrieving it upon your return?
?
Davide
Thursday, May 10, 2018
Ralf
Tuesday, April 3, 2018
Peter
Friday, March 30, 2018
Danke,alles hat sehr gut geklappt.
Read More
Detlef
Thursday, February 22, 2018
Claudia
Wednesday, February 21, 2018
Christian
Saturday, December 9, 2017
Alles super,danke
Read More
Javier
Monday, December 4, 2017
When we arrived, to the parking to leave the car, we were very bad received by the staff. We were waiting 15 minutes outside the barrier before being able to enter the parking to left our car
Read More
Tobias
Monday, November 27, 2017
Habe sehr gute Erfahrungen gemacht. Würde jederzeit wieder den Service in Anspruch nehmen.
Read More
Martin
Sunday, November 26, 2017
Hat alles super geklappt und das für einen vernünftigen Preis. Gern wieder.
Read More
Klaus
Friday, November 24, 2017
Dein Stellplatz Tegel Open-Air P4