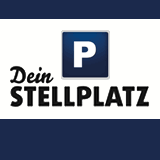 Open Air
Guard Dogs
Undercover
Individual Transfers
Child Seats
Free Transfers
Languages spoken by car park staff

Covered parking spaces in a multistorey
with
patrolling staff with guard dogs
.
Free individual transfers.
A height restriction of 3.5m applies on the ground floor and of 2.1m on all other storeys.
Naturally, the shuttle transfer is included in the price and is available between 3.30am and 1.00am. Delays when landing are of course taken into account by the car park.
Other services:
For an additional fee of 15€ you may leave your car keys in the company safe. XXL size parking spaces for oversized vehicles available parking spaces closer to the exits for women travelling on their own are available disabled parking spaces available
Please note:
The transfer is included for up to six passengers. For 7 or more passengers there will be an extra charge which will be added automatically in the booking form.
Jörg
Sunday, July 24, 2016
Teutschenthal
Hat alles super geklappt. Immer wieder.
Read More
Jacek
Tuesday, July 19, 2016
Dynów
Godne polecenia. Na pewno przy kolejnym wylocie odwiedzimy to miejsce ponownie.
Read More
Karl-Heinz
Tuesday, July 5, 2016
Bad Dürrenberg
Piotr
Thursday, June 30, 2016
Zielona Góra
Bogdan
Wednesday, June 8, 2016
Warsaw
No problems - fast and easy! I really recommend!
Read More
Hardo
Sunday, May 29, 2016
Wittenberge
jens
Saturday, April 23, 2016
apolda
Piotr
Thursday, February 4, 2016
Maszewo Duże
Firma godna polecenia..
Read More
Ingrid
Sunday, December 20, 2015
Berlin
alles bestens, gerne wieder
Read More
Dieter
Thursday, October 29, 2015
Putbus
alles super,danke!
Read More
Dein Stellplatz Berlin Tegel Multistorey Plus