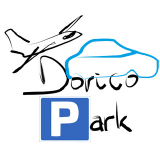 Languages spoken by car park staff

Open Air Car Park. Open 24hr for day. With Meet & Greet service included in the price!
How does the meet & greet option work? If you booked the meet & greet service, you must call the driver approximately 15 minutes before arriving at the airport on one of the phone numbers provided in the booking voucher in order to inform the driver of your arrival or advise of any delays. This is required since the driver will expect to pick up your vehicle at the time specified.

5.0
Were the car park staff accommodating and friendly?
?

5.0
Was the car park or drop-off location easy to reach?
?

5.0
Was the transfer service well-timed and generally pleasant?
?

5.0
Was your vehicle in the same condition as you had left it?
?

5.0
Was it straightforward dropping off your vehicle and retrieving it upon your return?
?
Beatrijs Maria
Wednesday, February 28, 2018
ROSSELLA
Sunday, November 26, 2017
Fernanda
Sunday, November 19, 2017
Andrea
Monday, April 10, 2017
Franco
Tuesday, April 4, 2017
Flavio Maria
Thursday, March 30, 2017
Ottimo servizio, puntualità e professionalità dell'operatore, prezzo molto basso. Consigliatissimo
Read More
Ivan
Wednesday, March 22, 2017
Un servizio, il vostro, a dir poco eccellente!!!
Read More
Beatrijs Maria
Thursday, March 16, 2017
Tutto perfetto, grazie! 
Read More
Alessandro
Tuesday, March 7, 2017
Servizio molto efficente abbinato alla cordialita dell'operatore. Ottimo
Read More
laura
Thursday, March 2, 2017
Ottimo servizio !!!! Soddisfatta
Read More
Dorico Park Ancona Open Air - Meet & Greet