Great value for money
Park minutes from the airport doors
No booking fees
Secure your space today
ParkCloud offers an easy solution for travellers looking for Aberdeen airport parking, with choice and convenience as part of the package. With ParkCloud, you can choose the best parking option for you in advance and secure your space in minutes by booking through our website.
It's simple: set the dates and times of your stay in the booking form above to reach a personalised quote for Aberdeen airport parking. The results show you all available options for your stay and the prices. Compare features, services and location and choose the car park that best suits your needs. A few details go into the booking form and you're done!
Aberdeen airport parking needn't be difficult, or expensive - it takes just 3 easy steps to secure your parking space today, and get your journey off to a smooth and stress-free start. Our customer service team is also on hand to help you with booking. So don't wait, choose your Aberdeen airport parking today with ParkCloud!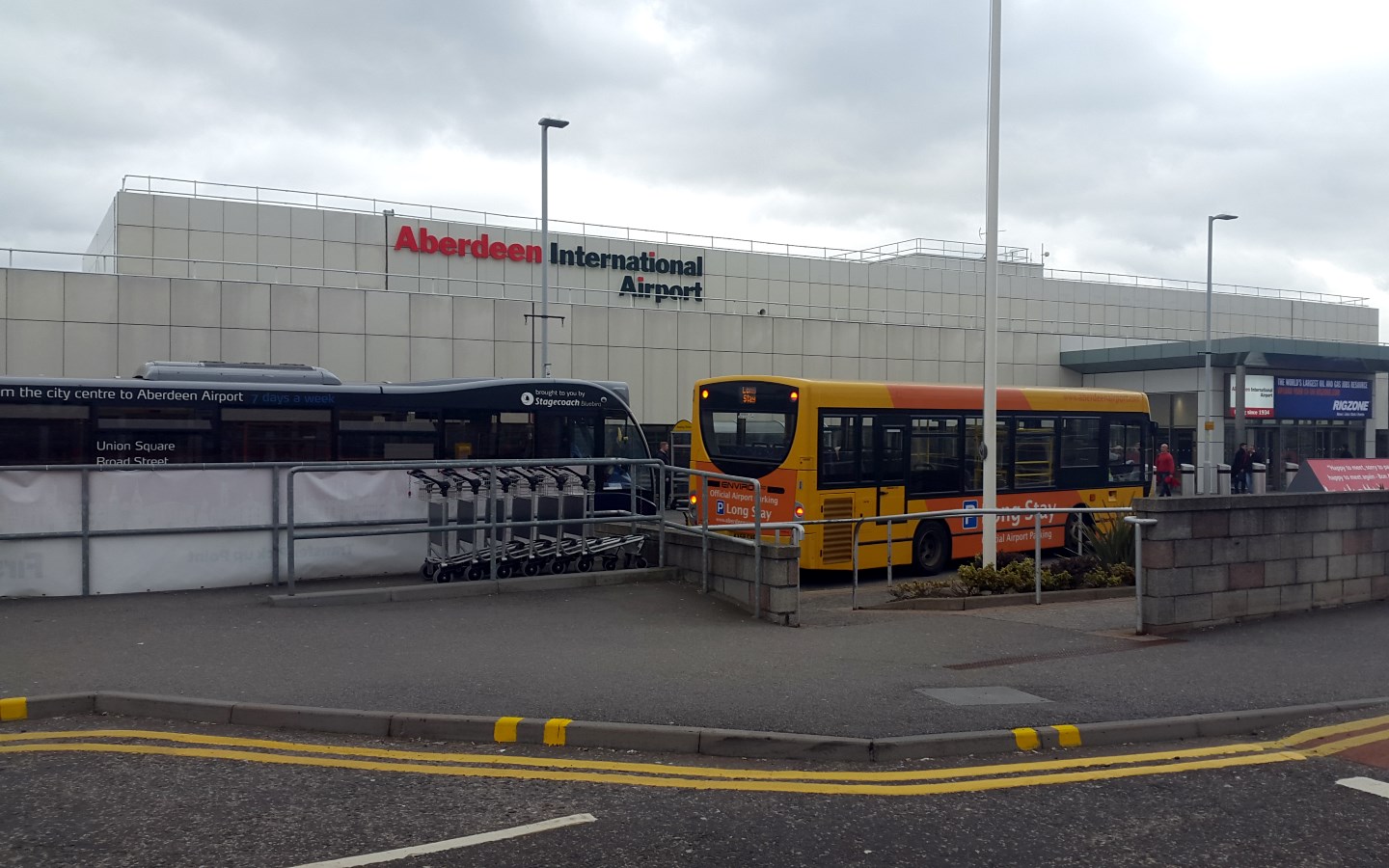 Aberdeen airport is located close to the city of the same name in Scotland. A medium sized airport, it welcomes several million passengers each year, travelling domestically and internationally.
Regular flight are available from Aberdeen airport to destinations in northern Europe, including the Netherlands and Scandinavia. Seasonal flights are also offered to destinations in southern Europe, in particular in Italy, Spain, Greece and Turkey.
The airport opened in 1934, and was used as an RAF station during the 2nd World War. After 1948, it ran a number of civil flights and operated flights to the Northern Isles of Scotland. During the expansion of the oil industry in the North Sea, the airport found itself an important link for workers and engineers.
Image credit to Robert Orr on Flickr